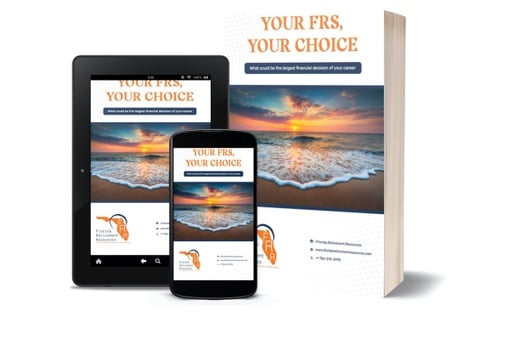 Your FRS, Your Choice
Do you have questions about your FRS Retirement benefits? Ever wonder how your plan works, or what your options are? Here is your opportunity to learn everything you need to know about your FRS retirement benefits. Learn how the various FRS plans work, and perhaps see a new perspective on your retirement.
Best of all, this book is entirely free. We want every FRS member to have access to this resource so you can better prepare for your retirement. After receiving your copy we will have one of our representatives reach out to you to go over your individual questions and goals for your FRS retirement plan.
Request Your FREE Copy Today